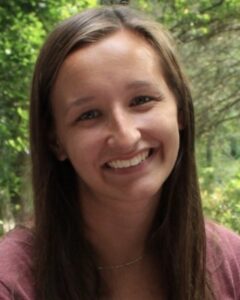 I am a Licensed Clinical Social Worker (LCSW) based in Long Beach, NY. I offer individual psychotherapy, as well as couples therapy. While I mostly work with adults, I do offer services to those ages 16+. My clientele is diverse and I work with individuals from various backgrounds, age groups, perspectives, and presenting problems. In my practice, I specialize in treating anxiety, mood disorders, and personality disorders. I use an integrated, person-centered approach utilizing various psychological frameworks including, but not limited to psychodynamic therapy, acceptance and commitment therapy (ACT), attachment-based therapy, cognitive behavioral therapy (CBT), mindfulness-based cognitive therapy (MBCT), and eye movement desensitization and reprocessing therapy (EMDR).
I began my occupational training at SUNY Fredonia in Western New York where I majored in and received my bachelor's degree in social work. At Fredonia, I was heavily involved in philanthropic work, community service, interned at a local high school, and was employed at the Learning Disabilities Association of WNY as a rehabilitation specialist for adults with developmental disabilities. I had many interests, but it was clear that my passion was in clinical work. I went on to be accepted to the advanced placement social work program at Adelphi University where I would earn my Master of Social Work degree in nine months. I interned at the preventive program at Family & Children's Association in Hempstead, NY, where I learned invaluable knowledge about social welfare.
After graduation, I eagerly obtained my license to practice and obtained my first post-graduate job as a psychotherapist at a local outpatient mental health clinic. My tenure at the clinic would open me up to a multitude of opportunities to expand my experience as therapist. I started as a therapist for severely mentally ill adults in a residential facility for those who had graduated inpatient settings, including various psychiatric institutions/hospitals. This experience was profound and I will forever cherish the encounters I had with these individuals. After a few years at the clinic, I passed my clinical licensing exam and became a supervisor. I went on to supervise two more adult residences, as well as two NYC DOE school-based outpatient programs where children were able to receive psychotherapy services during their school day. This experience taught me not only the struggles that students face, but equally the struggles of the teachers, support staff, and anyone who deals with public education institutions.
Come March 2020, I opened Dana Manza Psychotherapy. Just three weeks into opening my practice, we were met with the coronavirus pandemic. I never thought that I would be interested in virtual-therapy or "telehealth," but the circumstances required it. I was hesitant, but came to love the flexibility it allowed for myself and my clients to meet. Similarly to working in the adult residences, telehealth allowed me to gain insight into how my clients were living in a way that traditional office-based psychotherapy did not allow for. Now that we've been able to move back into the office, I've maintained both office and telehealth days to continue to be available to those who might not be available for in-office sessions or just have personal preference. I believe in making therapy accessible and affordable.
As a seasoned clinician now, I have maintained my interest and curiosity in learning more strategies, techniques, interventions, and new perspectives to broaden my scope of expertise. Most recently, I have attended trainings on EMDR, sex therapy, psychodynamic interventions, and healing from emotionally immature parents. I am currently working on completing a course on treating and empowering victims of narcissistic abuse and relational trauma, becoming a Certified Sex Therapy Informed Professional (CSTIP), and training to become a volunteer support group leader for CaringKind – NYC's leading expert in Alzheimer's and dementia caregiving. I have also continued my love of community service and volunteering through Long Beach Cleanup and the Nassau County Games for the Physically Challenged where I am the assistant committee head for the swimming events.